Lord Jesus, because we belong to You, everything we own is Yours. Help us share Your resources generously and wisely, always thinking about how we can help others, both in our church family and in the greater world around us. Amen.
complete your 2021 commitment card
---
Becoming a Steward
Step 1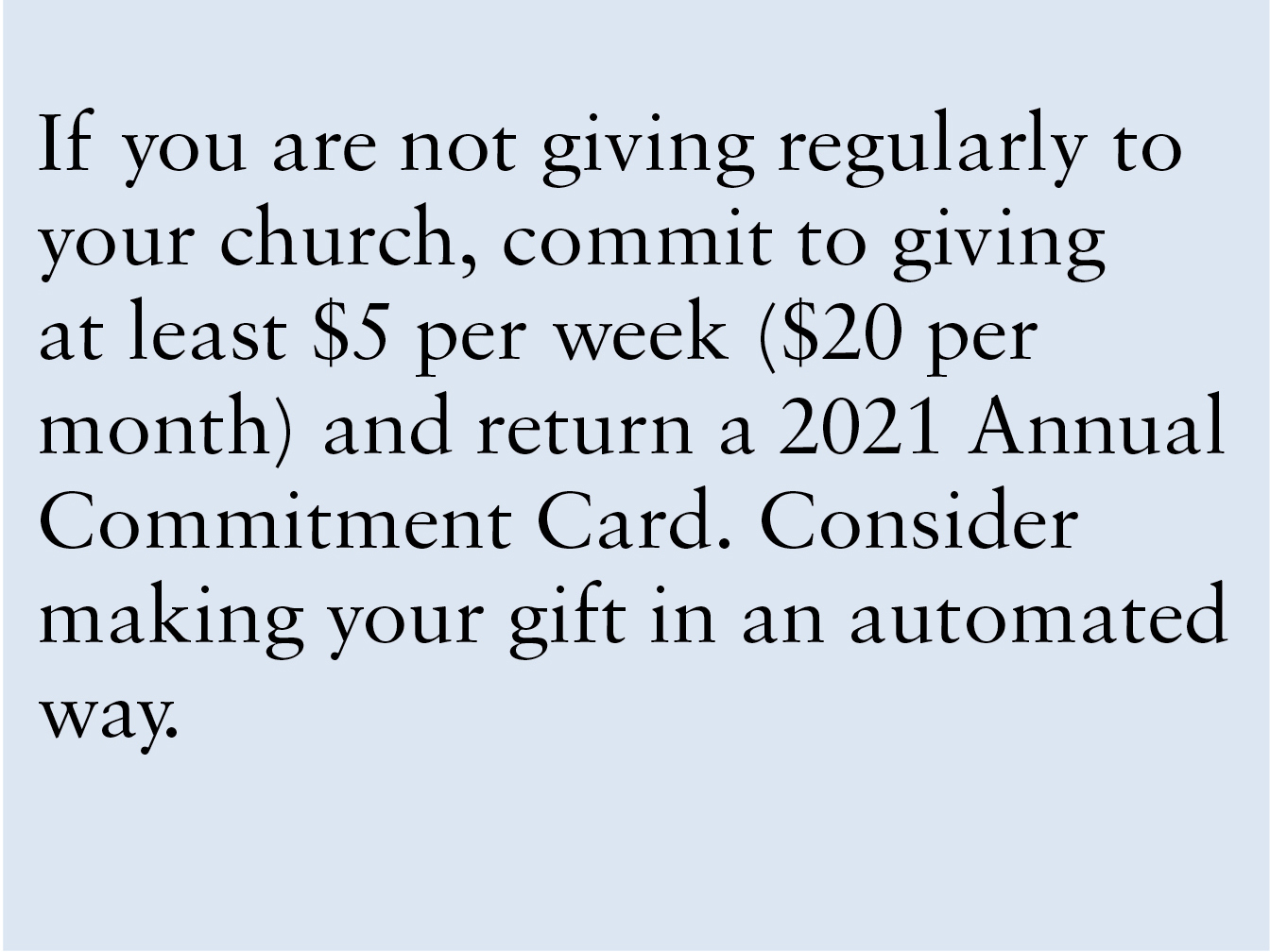 Step 2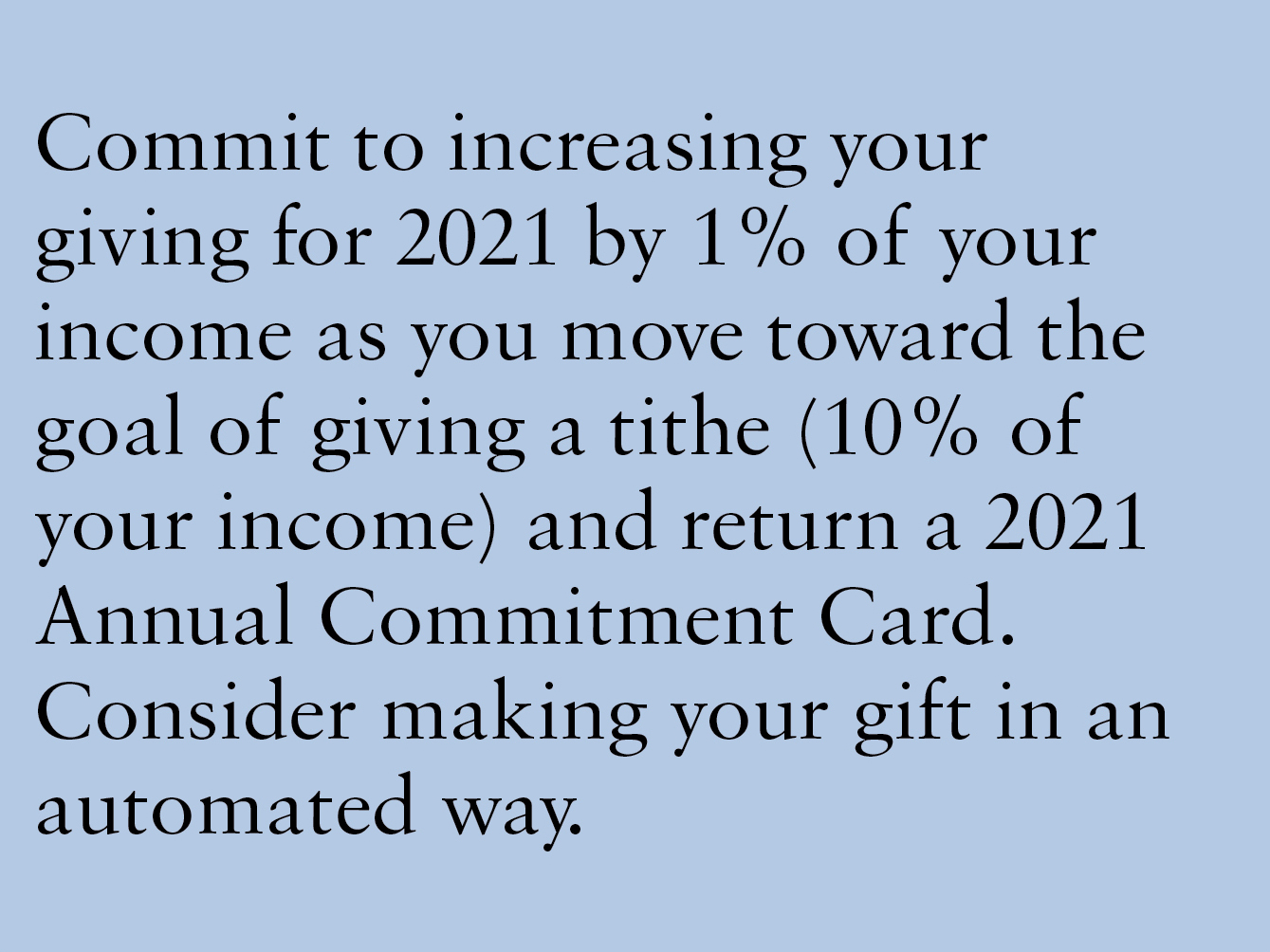 Step 3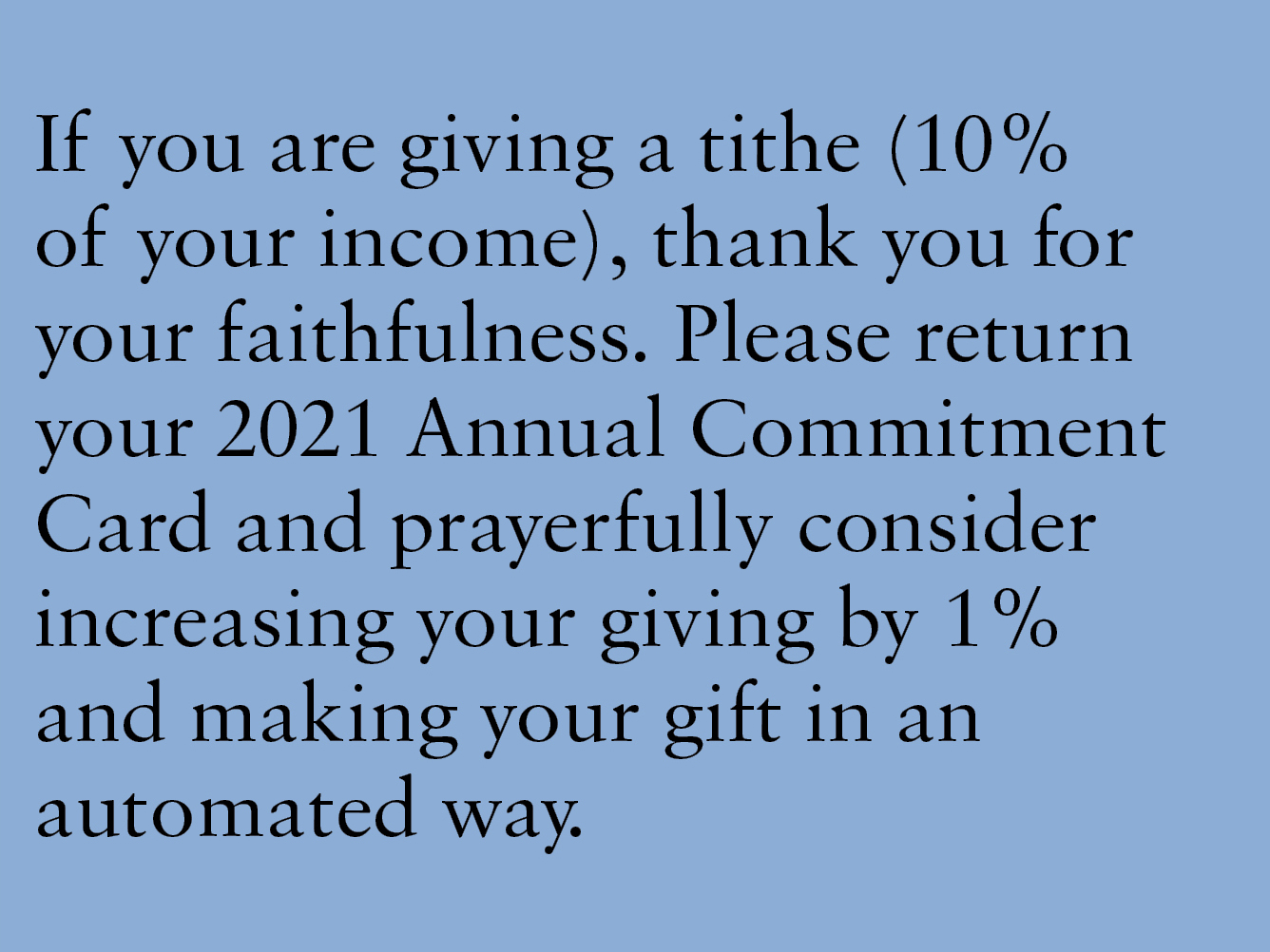 ---
How to Give
Automated (preferred)
With automated giving, your gifts are received regularly, even when you are not present in person. This method is the most cost effective way of electronic giving for the church as there are no credit card processing fees.
Set-up auto-pay through your bank/bank website
Electronic Funds Transfer (EFT). Contact our accounting office to set-up or complete the back of your 2021 hard-copy Together 2021 Commitment Card
Text
Simply text the dollar amount and CCUMGENERAL (i.e. $100 CCUMGENERAL) to 30131. You will receive a confirmation text to provide your payment information (the first time only).
Check
You may drop your check in the offering plate or mail it to:
Christ Church United Methodist
Accounting Dept.
4614 Brownsboro Road
Louisville, KY 40207
Online
Christ Church offers two simple and secure ways for you to give to the church online at
www.ccum.net/give:
Via our online member portal where you may make a one time gift, or set recurring gifts.
Please keep in mind that the church incurs processing fees of about 3% for these transactions.
Other
Appreciated Stock
Qualified Charitable Distributions
'Endowment
Contact the Accounting Office about these tax-saving ways to give.
---
Together Stories
Julia, Sam and Molly
Ladies of Promise and The Bridge
Creative Ministry in the Time of COVID