May 17, 2021

|

Stories

by

Lisa Watkins

Early in the Pandemic, it was clear that there were a lot of us who were going to be very alone. Whether we live alone, have working spouses, or just missed our people, we were grieving simple conversation and companionship. Several early Zoom gatherings, offered at different times of day resulted in an ongoing meeting called, "Coffee and Conversation." We meet on Thursdays at 10:00am every week.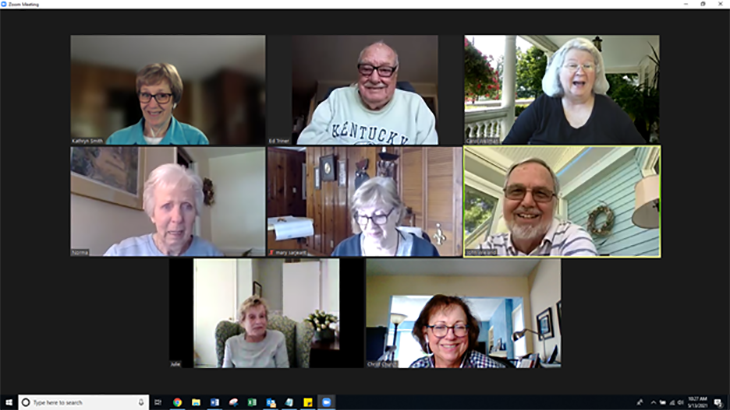 It's a different group of folks every week, and the conversation is TOTALLY unscripted. Trust me, we couldn't plan the chats we have. The only thing "planned" in our time together is a word of devotion that I share, something that has been meaningful to me during the week. You can be sure that there will be laughter, there are many topics of interest, and there will be community. If life has taken away your ability to drive, you can get to where we are with the click of a button. We are a community of folks who care about each other, and we will be here for many years to come-even when the Pandemic is just a memory. If you have questions or you'd like to join us, email me, Lisa Watkins ( ) for the Zoom link, or check your email. It may be in there already!
One friend says, "I joined in initially to connect with people while we were all isolated at home. I continued to join in to hear what folks were up to. And it seems the wide-ranging conversations almost always led to learning something new!"
"It's a tech version of talking over the back yard fence, or stopping for a chat while out on a walk, or meeting a friend for coffee."