April 21, 2020

|

Articles

|

Stories

by

Chris Hughes

For years, the youth ministry at Christ Church has been guided by the motto: Believing, Belonging, Becoming. In the face of the coronavirus pandemic, everything has changed and that includes our youth ministry. Even though we can't be together physically, we're finding new ways to follow those same principles of believing, belonging and becoming.

Since the end of March, we've been meeting virtually. We've kept our Sunday night youth group times, with our choirs meeting in the afternoon and then youth group time at 6 pm. While it's not the same as being in the same room together - being able to laugh, fellowship and share with each other - virtual youth group has given us some opportunities to do things we might never have the chance to do at the church.

A month ago (wow, it's hard to believe it's been that long) we had a virtual pet party. Everyone in the youth group got to bring their pets and introduce them to the whole group. We met dogs, cats, rabbits and even chickens!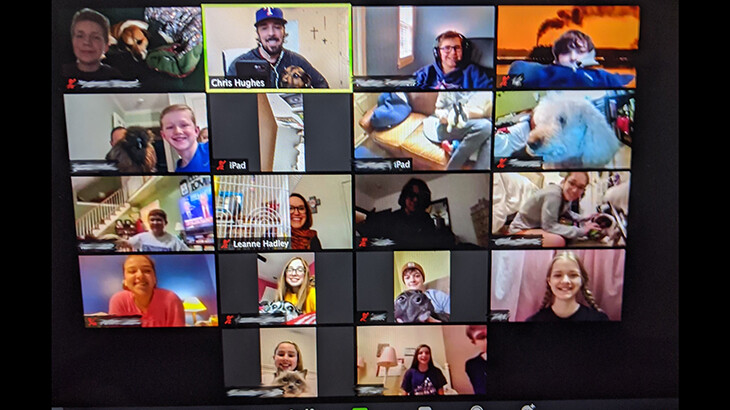 A few weeks ago, we did a social distancing scavenger hunt where youth were challenged to find items in their homes - disinfectant wipes, brooms, winter gear, their parents - and pose a picture that they sent in.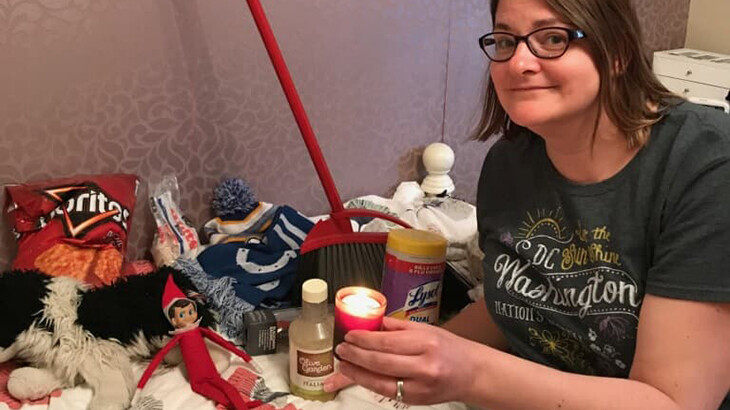 And just before Holy Week, we got to experience virtual Refit, led by Jenny Fishback, which gave us a chance to stretch our legs and stay active in this time of quarantine.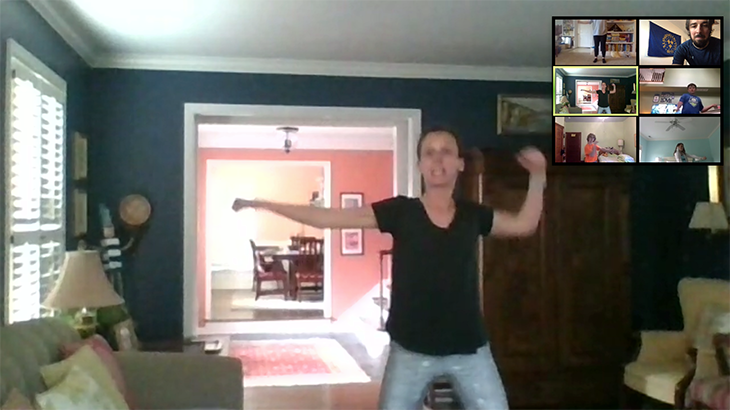 These unique experiences are things that we might have never tried if we weren't living through this time together! They are experiences that give us a chance to connect, to grow and reflect on what God might be doing, even during this awful virus.
We did something entirely unique and new with our Good Friday service. If you weren't able to join us, I hope you will go back and watch it. Since we couldn't have youth lead the service in our Sanctuary like we did last year, our youth recorded themselves leading liturgy, reading Scripture and leading music in their own homes. We took these recordings and created an entirely new kind of Tenebrae service for our church.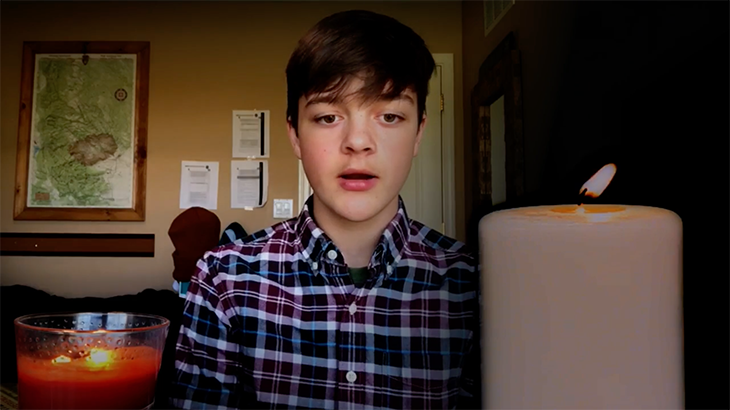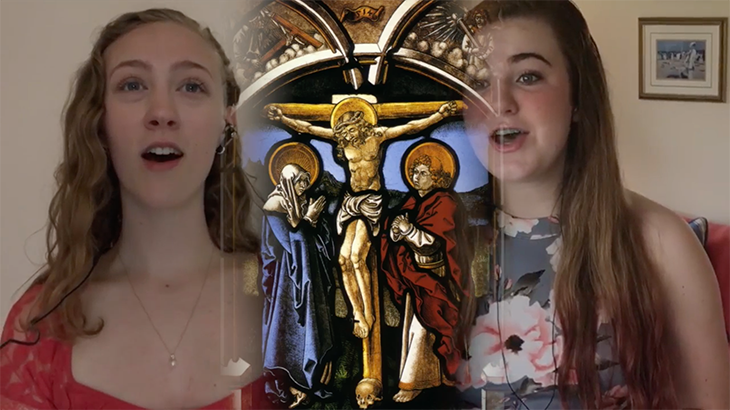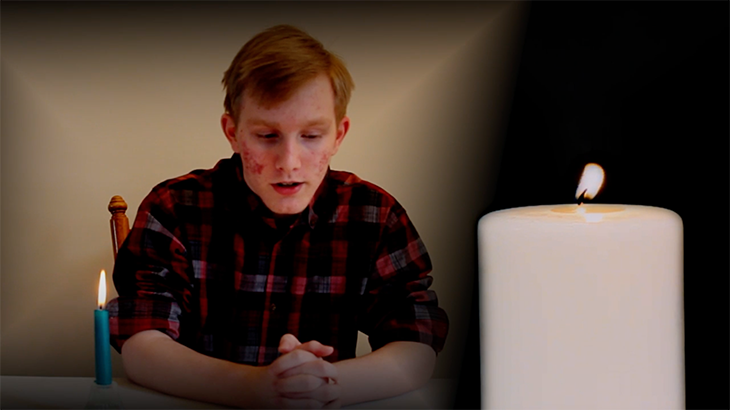 Quarantine has given us a chance to grow more fully into what we want our youth ministry to be. A couple of years ago, we envisioned this idea of a beehive for youth ministry where there are all these different cells of activity. Each youth has a chance to use their gifts and interests and passions and discover how God can use them. Whether it's baking or games or Bible studies, we want each youth to find what connects them to God. We're still offering a Sunday night gathering but we're also offering gatherings for youth who are interested in growing through games or exercise or Bible study. Our youth are juggling many things right now, even as they spend most of their time at home. This gives them the opportunity to truly reflect on what will help them grow with God and choose what virtual gatherings to join. We are having a youth ministry as strong as ever and it's because we're focusing on gatherings that truly connect with what youth are looking for.
Quarantine has also given us a chance to focus more than ever on people. This is such a hard time for all of us. It's more important than ever for us to know that we're here for each other. We've been calling, e-mailing and checking in on everyone that we can. We want everyone to know that we're still on this journey together, even though we don't gather in a church building. The church is about God and it is about people who are seeking God. That is our focus.
We're keeping things simple, too. We're looking for God in our everyday lives. Each one of our youth gatherings ends in a time of prayer and in God sightings. We pray for each other. We carry one another's burdens. We see what graces God has given us. We give thanks for little and big things.
The prophet Isaiah wrote "Behold, I am about to do a new thing. Now it springs forth, do you not perceive it? I will make a way in the wilderness and rivers in the desert." God is doing a new thing. We face a pandemic, something we never planned for, and it is hard for us to imagine what church, or even what life might be like during this time. In youth ministry, we're keeping our eyes open for the new things, the new opportunities and the new life that is springing forth, even in this difficult time.