August 15, 2022

|

Stories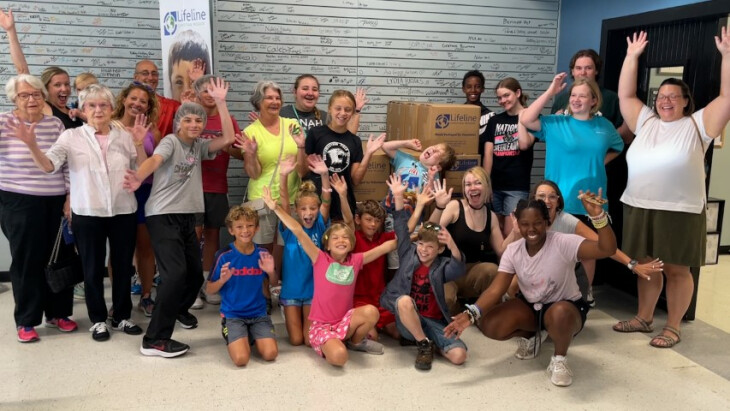 CCUM teamed up with Lifeline Christian Mission to package shelf stable, nutritious meals which will be shipped to children and families who struggle with hunger and malnutrition.
One hundred percent of the VBS offering was used to pay for the meal contents and our multi-generational volunteers had good fun and fellowship while packing. What a great way to connect!
The group packed 4,752 meals at a cost of $1,425. The remainder of the $3,272 that was raised by VBS went to food for other groups to pack and toward becoming an Anchor Partner with Lifeline.