May 18, 2021

|

Stories

|

News
Red Bird Mission Donation
Over 5,000 items were donated to the mission group on May 7, 2021. Click on a photo to enlarge.
Thousands of items were donated to Red Bird Mission on Friday, May 7, 2021. The Pioneer Sunday School class collected the items and representatives from the class drove 200 miles to Eastern Kentucky to deliver the supplies. During the pandemic, many of those living in Appalachia have especially struggled with the cost of groceries and gas. Donations like this provide some of the basic needs for families on a monthly basis. The director of Community Outreach for Red Bird Missions shared a thankful email to the Pioneer Class. She writes:
"As we were unloading the van we immediately moved many of the items up front because we were completely out of the items. I pray this meaningful partnership continues, you are the hands of feet of Jesus Christ here in this impoverished community. I am so touched by the logistics that is required to make this size of a donation possible, thank you Gwyn (Morton) and John (Morton) for the long hours of shopping, driving and the communication between us to make sure the most needed items are collected."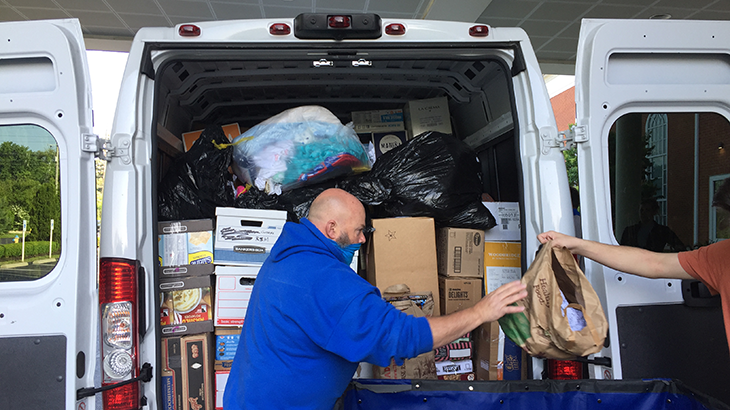 Red Bird has been serving the people in the Appalachia since 1921. Many people in that area are struck with poverty, lack of jobs, poor housing and find difficulties with the mountain terrain.
The Developmental Director for Red Bird Mission said the donation was, "Overwhelming. Awesome. Heartening. Generosity. Loving. Life-saving."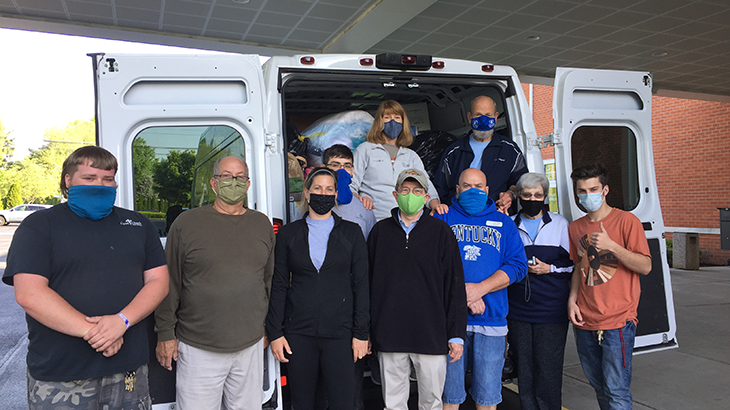 Below is a list of items donated to the mission group.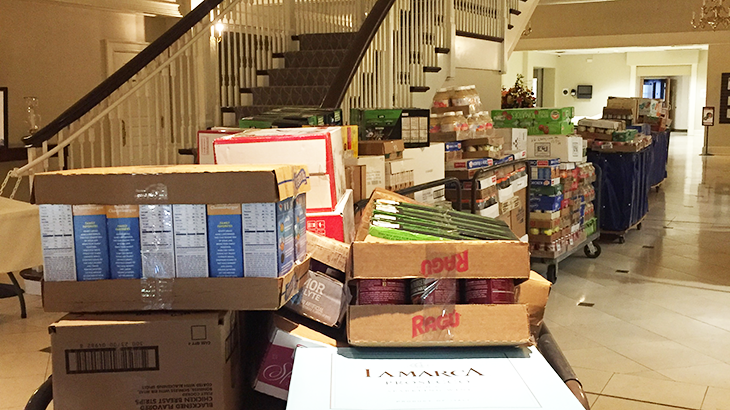 400 100% apple juice (64 oz.)
200 individual juice boxes
408 large cans chicken breast
258 cans tuna; 12 foil pouch tuna; 1 salmon
110 canned hams, 16 oz.
161 beef stew
710 cans soup; 12 chili
79 boxes Saltine crackers
264 peanut butter
158 jelly
235 jars pasta sauce
260 boxes pasta (1 lb. each)
243 instant potatoes
20 instant rice
66 meal helpers
184 quarts boxed milk
24 canned milk
12 coffee (perk)
100 pounds dried beans
102 large 46 oz. jars applesauce
152 29 oz. peaches
24 fruit cocktail
100 pure pumpkin
101 large cans yams
60 carrots (+ 1 gallon can carrots)
96 peas
18 peas/carrots
13 greens
8 green beans
4 corn
95 bags sugar (4 lb. each)
120 boxes Quaker instant oatmeal packets
2 oatmeal canisters
9 granola cereal
5 5 cases granola bars, 60 each (300 bars)
10 boxes granola bars, 6 pks. each
10 Pop Tarts, 8 pks. each
5 Family packs fruit snacks, 40 each
10 Fruit snacks, 10 packs each
15 Kelloggs Variety Snack Packs, 20 packs each
15 jars animal crackers, 30 oz. each
50 boxes candy canes, 12 each
15 packets gravy mix
18 cake mixes
4 Wesson Oil
118 toothpaste
87 jars baby food
33 8 pack fruit pouches (baby food)
2 12 pack baby teething wafers
2 bags diapers
46 packs baby wipes
22 large packs disinfectant wipes
50 hand sanitizers (4 oz.) each
300+"Upper Room" devotion books
This is the 10th year for the Red Bird Mission project. There will be an all-church collection for Red Bird in June.