May 03, 2022

|

Stories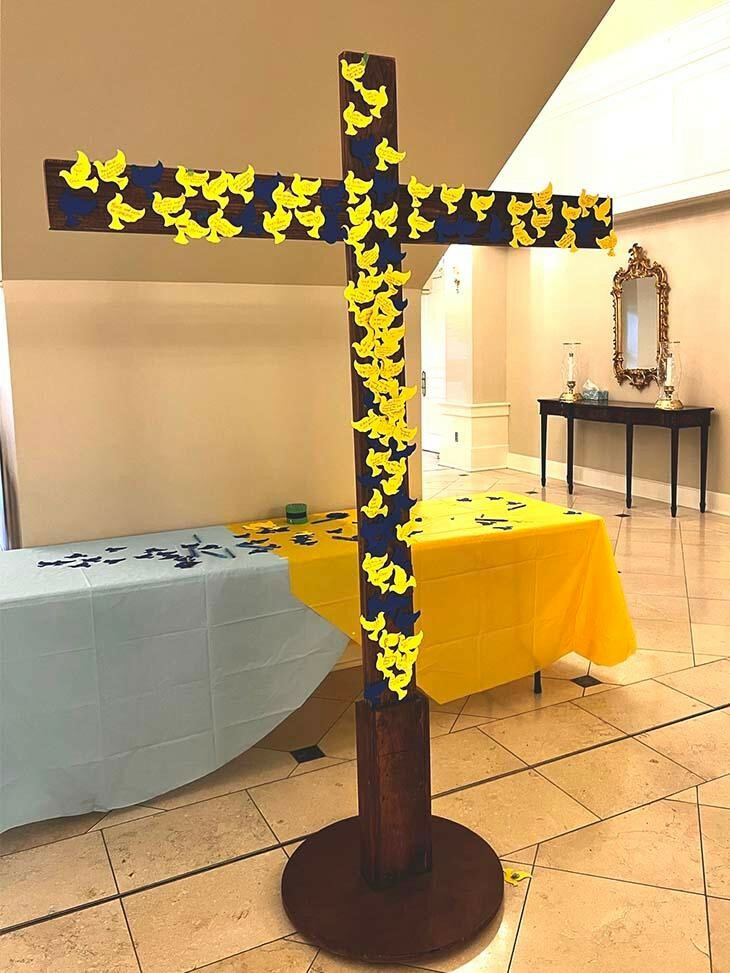 Hopping down the Bunny Trail was more than a fun family event. It was also time when we remembered and prayed for Ukraine.
Families placed prayers on the Ukrainian Prayer Cross. We had a Ukrainian Easter egg that held our huge heart of Easter love! And, the proceeds from our Hopping Down the Bunny Trail snacks were donated to UMCOR (Ukrainian Relief Fund), the mission arm of the United Methodist Church.
If you would like to write a prayer, the Ukrainian Prayer Cross is located in the Gathering Hall (main gathering space outside of the Sanctuary). There are doves to write your prayer on and then we invite you to place your prayers on the cross.
If you would like to donate to UMCOR, you can write a check to CCUM and write Ukraine in the memo line, or donate directly to UMCOR at: https://umcmission.org/umcor/
*Special thanks to Kristine Larson for creating our egg and Debbie Yackey for making our heart of love!