2nd Thursday of each month
Led by Christ Church members, Lin Edwards and Sally Jackson.
Booked for Lunch is a monthly book club for women of all ages. We read mostly fiction (with an occasional non-fiction book) because we have discovered that fiction stories provide a powerful avenue for thinking more deeply about God and the world. Each month, we ask questions like: "where is God in the story?" ; "what themes of love, forgiveness, grace, or other Christian themes emerge in the story?" ; "If God is not apparent in the story, what difference would God's presence have made in the lives of the characters?"
We invite you to bring your lunch and join us on the 2nd Thursday each month.
Book List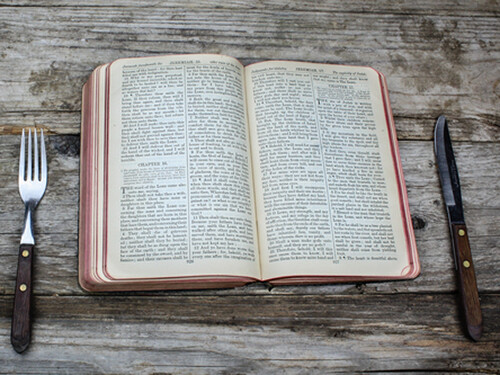 JUNE 9 | THE PERSONAL LIBRARIAN BY MARIE BENEDICT AND CHRISTOPHER MURRY
The remarkable, little known story of Belle de CostA Green, the Black American woman who was forced to hide her true identity and pass as white in order to leave a legacy that enriched our nation. She was famous for her intellect, style, and wit and she goes to great lengths to protect her family and her legacy. She was J.P. Morgan's personal librarian who became one of the most powerful women in New York despite the dangerous secret she kept to make her dreams come true.
JULY 14 | THE ISLAND OF SEA WOMEN BY LISA SEE
This epoch is set over many decades on a Korean island where a world is turned upside down and women are in charge of dangerous physical work and men are in charge of the children. Mi-ja and Young-sook are two girls living on the island of Jeju. They are from very different backgrounds and become best friends. Their friendship and the larger forces that shape them introduce us to the fierce and unforgettable female divers of Jeju and the dramatic history that shaped their lives.
AUGUST 11 | THE BOOK OF LOST NAMES BY KRISTEN HARMEL
A historical novel where we see Eva Traube Abrams, a semi-retired librarian who discovers an old newspaper article with the image of a book she hasn't seen in 60 years. The Book of Lost names contains some sort of code to reunite people from text taken long ago. Researchers don't know where it came from or what the code means. Only Eva holds the answer, but does she have the strength to revisit old memories. This is a book is a testament to the resilience of the human spirit and the power of bravery and love in the face of evil.
SEPTEMBER 8 | REMARKABLY BRIGHT CREATURES BY SHELBY VAN PELT
After Tova Sullivan's husband died, she began working the night shift at Sowell Bay Aquarium, mopping floors and tidying up. Keeping busy has always helped her cope which she has been doing since her eighteen year old son, Eric, mysteriously vanished on a boat in Puget Sound over thirty years ago. Tova becomes acquainted with a curmudgeonly Marcellus, a giant Pacific octopus living at the aquarium. It is a beautiful examination of how loneliness can be transformed, cracked open with the slightest touch of another living thing.
OCTOBER 13 | THE HENNA ARTEST BY ALKA JOSHI
Vivid and compelling in its portrait of one woman's struggle for fulfillment in a society pivoting between the traditional and the modern, The Henna Artist opens a door into a world that is lush and fascinating, stark and cruel. Escaping from an abusive marriage, seventeen-year old Lakshmi makes her way alone to the vibrant city of Jaipur. There she becomes a highly respected henna artist. She is startled one day to be confronted by her husband who had tracked her down. She preserves, applying her talents and lifting up those that surround her as she does.
NOVEMBER 10 | A SINGLE THREAD BY TRACY CHEVALIER
1932. After the Great War took both her beloved brother and fiancé, Violet Speedwell has become a "surplus woman," one of a generation doomed to a life of spinsterhood after the war killed so many young men. After she leaves her mother's home, she moves to Winchester, home of one of England's grandest cathedrals. There Violet is drawn into a society of borderers – women who embroider kneelers for the Cathedral. It is a masterful tale about the path to acceptance and joy—beginning like all journeys, with one brave step.
DECEMBER 8 | A LOWCOUNTRY CHRISTMAS BY MARY ALICE MONROE
A wounded warrior and his younger brother discover the true meaning of Christmas in this timeless story of family bonds. As far a ten-year-old Miller McClellan is concerned, it's the worst Christmas ever. His fathers shrimp boat is docked, his mother is working two jobs, and with finances strained, Miller is told they can't afford the dog he desperately wants. When his brother Taylor returns home from the war Miller is told his brothers coming home is his "family's gift." Taylor returns with PPSD and the holiday looks bleak. The splintered family must come together to rediscover their strengths, family bond, and the true meaning of Christmas.