Winter 2021 Classes/Studies
Be the Bridge: Pursuing God's Heart for Racial Reconciliation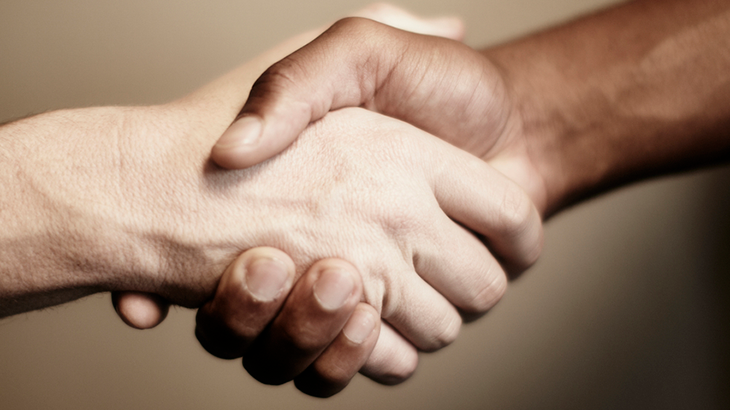 January 13 – March 17, Wednesdays at 7:00 pm
Women are invited to read and discuss  Be the Bridge: Pursuing God's Heart for Racial Reconciliation by Latasha Morrison. This book study/ discussion group brings the reconciling power of the Gospel to our current world through prayer and conversation among Christians. The book examines the historical complexities of racism and applies Biblical principles to lay the framework for the followers of Jesus to be bridge builders. This group is being hosted by the "Soul Sisters" of the Covenant Sunday school class and will be facilitated by Leah Bennett.
The Door to Renewal: Spiritual Growth Through the Mind of St. Paul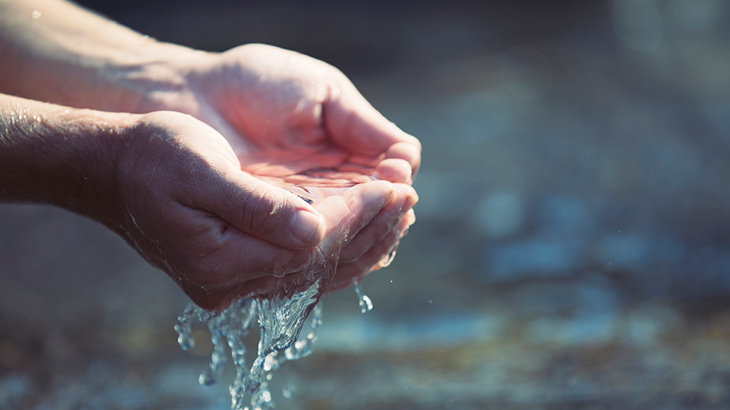 January 11 – February 15, Mondays at 10 am
St. Paul has questions on his mind. During this six-week series, participants will be encouraged to personally identify with and project on the questions, our concerns, our thoughts, and our response, as we set this inner dialogue within the context of his second missionary journey. By following in the footsteps of St. Paul, we will begin a conversation that speaks to us with a timeless, eternal quality, leading to spiritual growth. This will not be a series looking for the right answer but rather provide insight from a question that has recurred, or persists, or may be new, or for whatever the reason, now seems like the right time to ask. Have your Bibles open and join leader Robin Jennings on zoom, Mondays at 10:00 am.
Zoom link provided upon registration
Women's Ministry Winter Bible Study: Rescued Women of the Bible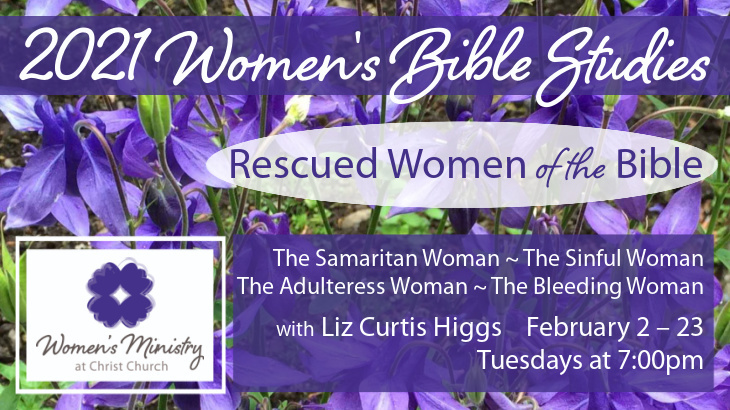 February 2 – 23, Tuesdays at 7:00 pm
The Samaritan Woman. The Sinful Woman. The Adulteress Woman. The Bleeding Woman. Although the Bible doesn't reveal the names of these four New Testament women, we embrace their powerful stories as timeless truth, meant to change our lives, even as theirs were changed for good. No book is required, and handouts will be provided. Bring your Bibles and join Liz Curtis Higgs each Tuesday night in February for an exciting hour in God's Word.
Zoom link provided upon registration