Join your Christ Church sisters on a year-long journey toward wellness and wholeness. Every two months, we'll consider an important dimension of our lives and offer practical steps to help us move in the right direction: closer to good health and closer to God.
---
July + August ● SOCIAL
Reaching beyond ourselves
Seeking new friendships
Going out (when we'd rather stay in)
Your July/August Women's Journey: Social Wellness
September + October ● INTELLECTUAL
Exploring new areas of interest
Feeding our minds with good food
Flexing our creative muscles
November + December ● VOCATIONAL
Looking at our natural and spiritual gifts
Listening to what God is calling us to do
Using our gifts to serve and glorify God
---
Women's Wellness Morning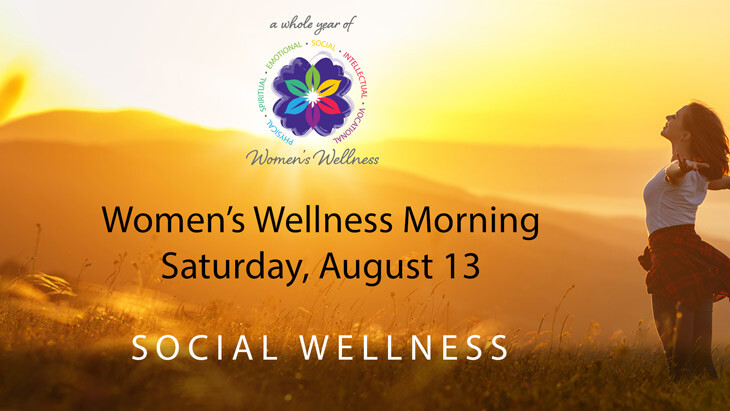 Women's Wellness Morning: SOCIAL WELLNESS
August 13 | Saturday 10:30am – 12noon | Youth Center
Join your Women's Ministry Team for another fabulous, fast-paced 90 minutes, as we explore the joys and benefits of Social Wellness and enjoy delicious, healthy snacks. This event is open to all women 18+ and it's FREE!
Our morning will include:
Connecting Around Town, an Informal panel with Taylor Amerman, Anita Kuvin, Michele Moody, and Bekki Livingston, sharing their favorite places and events for connecting with people in Louisville.
Connecting in Every Season with Lisa Watkins, offering meaningful examples from her many seasons in ministry, and showing us why being social is so important for our mental, emotional, and spiritual health.
One Young Mom's Story with Shelah Woodruff, relating her discoveries from working with young moms who often feel isolated, and the power of gathering them together.
Moving Together with Jenny Fishback, leading us through a dozen minutes of feel-good fitness.
Chatting Together, a fun social activity, helping us get to know one another better.
Praying Together and Munching Together, the perfect way to end the morning.
The first 50 women who sign up are guaranteed a spot. Register HERE!
---
Resources for July/August 2022
SOCIAL WELLNESS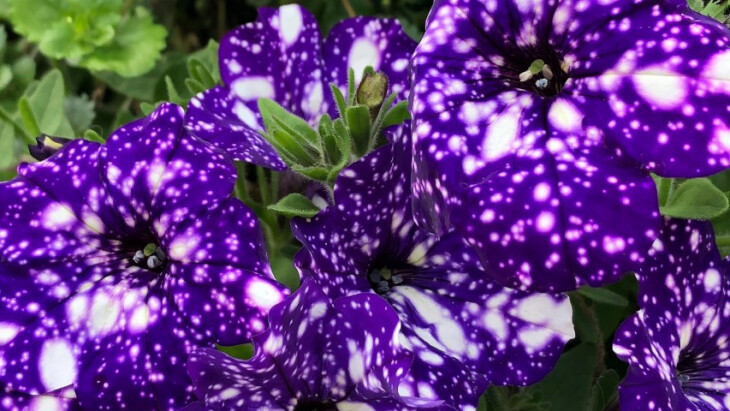 "God has designed humans to be social. We are most in his image when we are in community with others, sharing God's love and supporting one another." —ConnectUS
Here are some of our favorite verses that remind us of the value of social wellness. Which one speaks most to you?
"My command is this: Love each other as I have loved you." John 15:12 NIV


"And let us consider how we may spur one another on toward love and good deeds. Hebrews 10:24 NIV


"Two are better than one, because they have a good return for their labor." Ecclesiastes 4:9 NIV


"Above all, love each other deeply, because love covers over a multitude of sins." 1 Peter 4:8 NIV


"Do to others as you would have them do to you." Luke 6:31 NIV


"The pleasantness of a friend springs from their heartfelt advice." Proverbs 27:9 NIV


"Encourage one another and build each other up, just as in fact you are doing." 1 Thessalonians 5:11 NIV


"Do nothing out of selfish ambition or vain conceit. Rather, in humility value others above yourselves." Philippians 2:3 NIV


"Be kind and compassionate to one another, forgiving each other, just as in Christ God forgave you. Ephesians 4:32 NIV


"By this everyone will know that you are my disciples, if you love one another." John 13:35 NIV


"Therefore, my brothers and sisters, you whom I love and long for, my joy and crown, stand firm in the Lord in this way, dear friends!" Philippians 4:1 NIV

To deepen your relationships, consider these recommended reads:

For social wellness, you might also find these online resources helpful:

Finally, some thoughts about friendship from our Women's Ministry Team:

"Scripture speaks to the deep value of friendships, and no wonder: real friends are a gift from God. They support, encourage, and sustain us, through good times and bad, and provide opportunities to return those blessings." —Liz Curtis Higgs, Bible Study Leader
"Friendships take time, effort, and intentionality. The days when we want to stay home or escape the world—those are the days we need to get out and be among friends." —Jenny Fishback, Wellness Leader
"Don't wait until a friend tells you what they need. Show up for them and be present no matter what they are going through." —Taylor Amerman, Discipleship Leader
"How we interact with others is like skipping rocks, it has a ripple effect. Relationships continually evolve creating a wider understanding of each other." —Michele Moody, Connections Leader
---
What to look for in the months ahead
For Your Journey email newsletters:
Key verses from Scripture to write on your heart
Encouraging words from your Women's Ministry Team
Recommended reading, online and in print
Women's Wellness Mornings:
Six Saturdays in February, April, June, August, October, and December
10:30am-12noon in the Youth Center
It's going to be a life-changing year, sisters!