Good Tidings Tuesday (3/16/21)
We hope you find joy in this edition of Good Tidings Tuesday.
Expanding the Circle Devotion
Rev. Patty Groot shares a personal story of how our church expanded its circle and formed a new ministry for people with disabilities, including her son. Our church is becoming living proof of God's love by expanding our circle to reach people who have different life circumstances than us.
---
New Members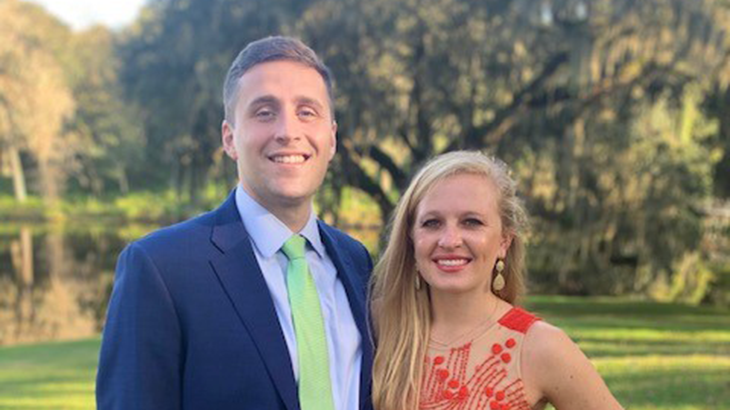 Chase and Anna Malone joined our church during the in-person worship service on March 7. Please join us in giving them a big welcome!
---
Scouts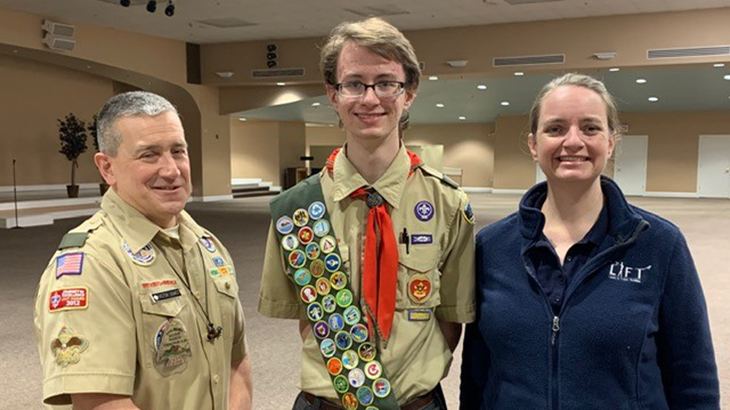 Scout Master Victor Gomez, Eagle Scout Jaedin Dawson & Timber Dawson (Mother)
We have a new Eagle Scout! Congratulations to Jaedin Dawson and to his family for his wonderful accomplishment. We must also congratulate all the Scout leaders for standing behind Jaedin and guiding him along the long path of Eagle. This is a feat of accomplishment not many Scouts achieve and it is a reflection on the Scouts ability to stay focused on the dream of being an achiever of a dream.
---
Growing Caterpillars
Our Children's Ministry is growing caterpillars for this Lenten season of "emerging!" Five caterpillars arrived day #1 on 3/3/21 and they were very tiny.
The next picture shows them on day #7. Our caterpillars are very healthy and eating the food located at the bottom of the cup. We noticed the "frass" droppings in the cup. They are very hungry!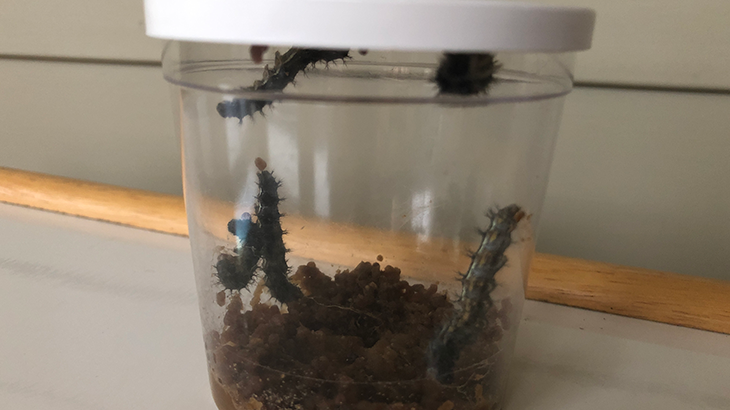 They have grown in just a week's time. Some are hanging upside down - they are very active and still eating.
Stay tuned for what happens next!