Good Tidings Tuesday (3/23/21)
Expanding Role for Rev. Dr. Leanne Hadley
Rev. Dr. Leanne Hadley is expanding her role to become our Minister for Online Ministries beginning Easter Sunday. She will still oversee the Children and Youth programs but is branching out to minister to those who attend our online services, virtual gatherings and social media. Thank you to our Children and Youth staff who graciously agreed to take on more responsibilities in order for Leanne to fulfill this role. Click on the video above for an explanation from Leanne on her new job. She invites everyone to join us on Facebook for our Lenten journey, inspired by the Hymn of Promise.
Virtual Easter Choir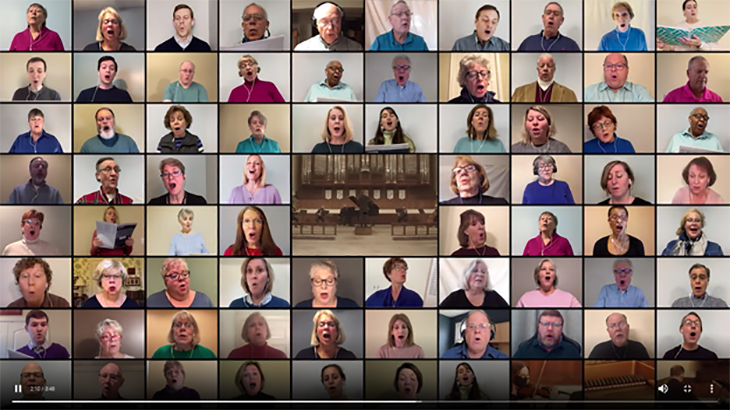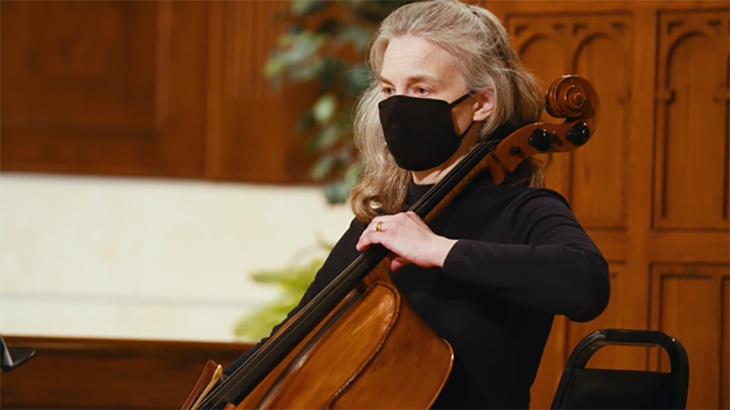 We can't wait to share our brand new Virtual Choir offering for Easter. For details about our online and in person services, click here.
Baptism and New Members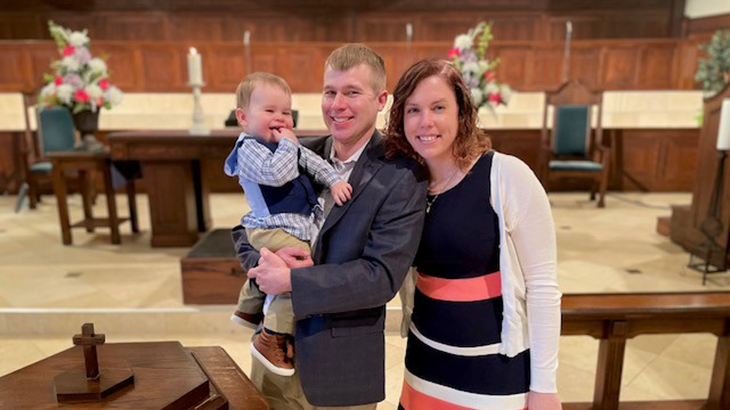 Lincoln was baptized during our church service on Sunday, March 21. He's pictured here with his parents, Aaron and Karen, who joined the church.
Virtual Prayer Trail
Take a virtual stroll on the Lenten Prayer Trail by watching the video above. Lisa Watkins walked the trail and recorded her journey for anyone who is unable to walk it in person. The Prayer Trail is in our back parking lot and is open during daylight hours.
Caterpillar Update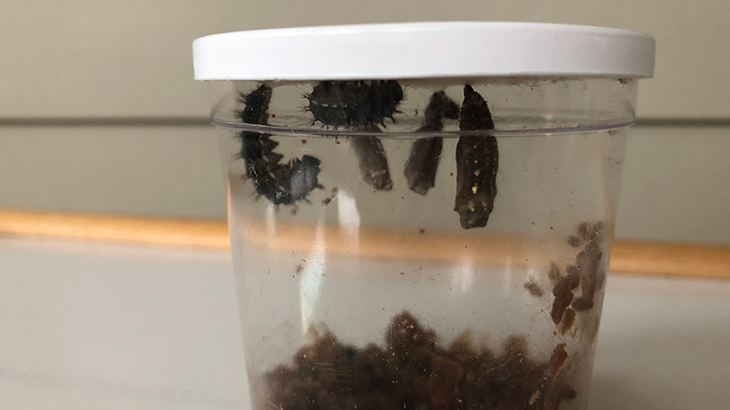 Four of the five caterpillars attached themselves to the lid of the cup. They are pupating which means they are beginning the stages of changing into a chrysalis.
One caterpillar fell from the top of the lid and is laying on the bottom of the cup. Even though he is not attached, he is still beginning to pupate.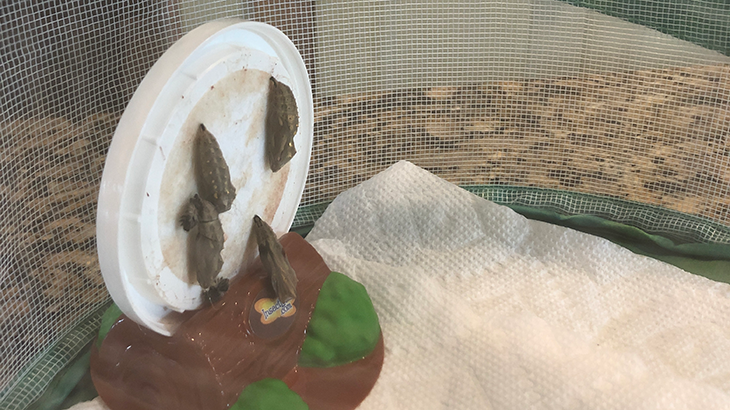 The chrysalides moved to their new home. They are in the Chrysalis Holding Log inside the Butterfly Garden. The chrysalis that fell from the lid was gently placed on a paper towel next to the netting. Even though we cannot see it, the caterpillar parts are liquefying and rearranging to become the cells, tissues and organs of a butterfly.
Sunday morning on our Bible Playtime Zoom call, one of the children said their class is raising butterflies, too. Her classmate said, "the chrysalides look like pickles." You have to admit, they do resemble little pickles.
REFIT Returns!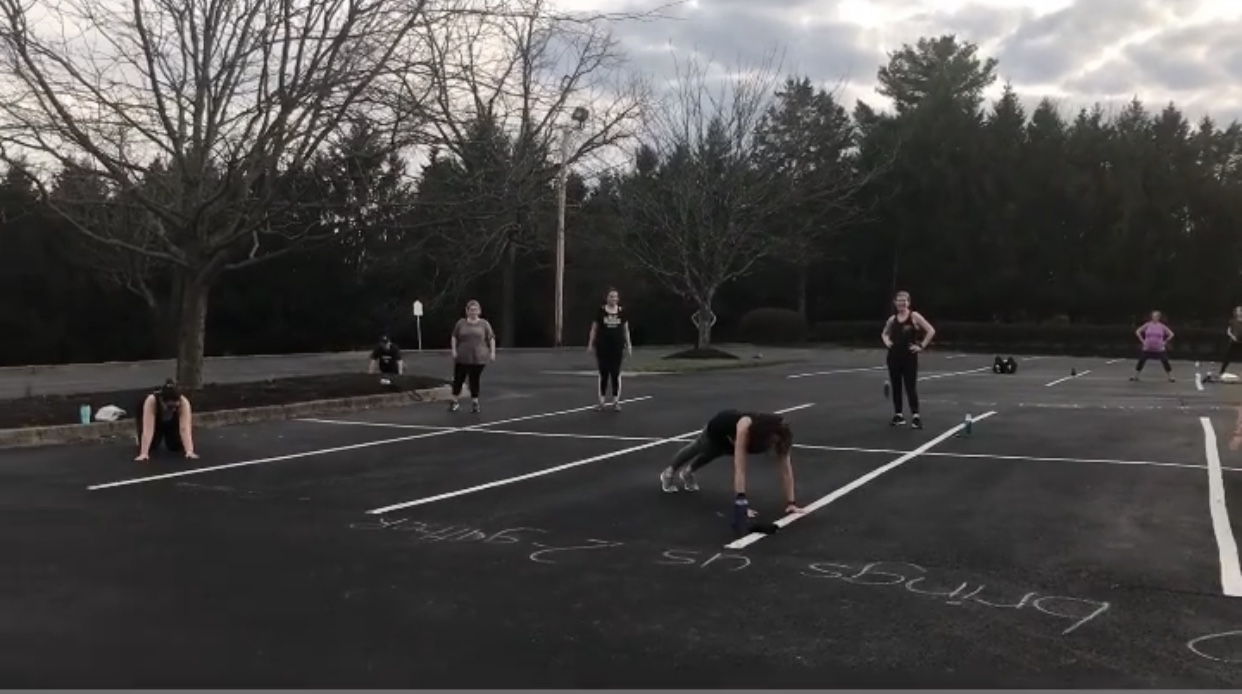 Our free fitness class REFIT has returned to our parking lot! REFIT is every Monday from 6:15- 7:15 pm and Saturday from 9:00-10:00 am, weather permitting.
Rainbow over Church
The rain on St. Patrick's Day provided us with a wonderful gift, a rainbow over church! It reminds us of the promise God made to Noah after the flood. "I have set my rainbow in the clouds, and it will be the sign of the covenant between me and the earth." Genesis 9:13
Thank you to John Koch for capturing this photo.