Holy Discontent | Empty Tombs and Empty Churches
Romans 6:4-5
We were therefore buried with him through baptism into death in order that, just as Christ was raised from the dead through the glory of the Father, we too may live a new life. For if we have been united with him in a death like his, we will certainly also be united with him in a resurrection like his.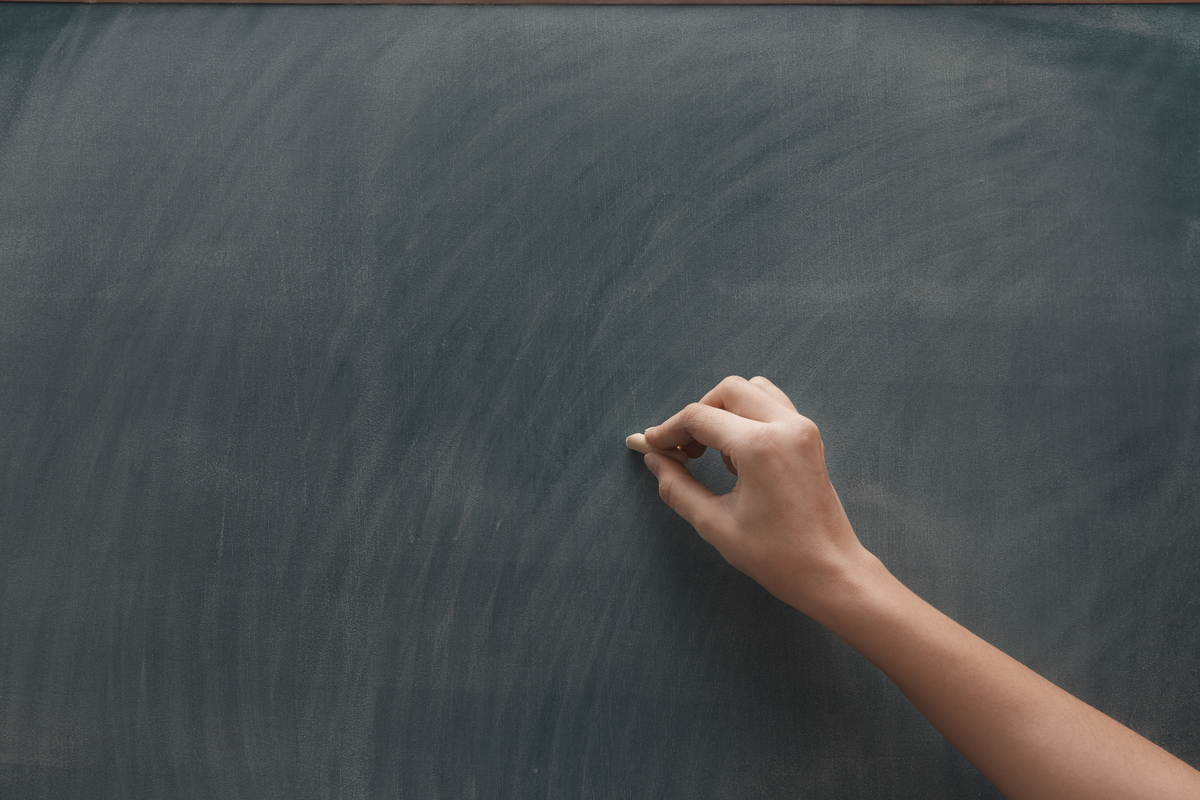 A clean slate. To me, a clean slate is a good way to describe the good news of Jesus Christ's life, death and resurrection. Have you ever had the opportunity to experience a clean slate?
My daughter is graduating high school this year (we still hope for a graduation, even though sadly it looks like she will not have a prom), and will be going to the University of Kentucky. In many ways, this is an opportunity for a clean slate for her. She no longer has to live in the paradigms and expectations that have attached to her like barnacles while in high school. She can be free of them! She can try-on a new life like trying on new clothes. She can experiment with new interests, hobbies, friends and even personality. She can try new things and really re-invent herself to be the person she really wants to be. If she chooses.
Jesus' resurrection gives us a clean slate, as well. If we choose. All the 'barnacles' of life, behaviors, missteps, mistakes, addictions that we think define who we are, are all wiped clean. And we can begin again. We can be free to live the abundant life. We can have a new life! If we choose.
Maybe God is using this "COVID Captivity" (that's my term...I hope it catches on) like the Israelites who were caught up in the Babylonian captivity. When the exile was over in 539 BCE, they returned to the promised land with a clean slate. They could reunite with the remnant generations, they could rebuild the temple, they could once again re-populate the promised land and worship Yahweh. If they chose.
Maybe God is using our empty churches so that we can embrace the empty tomb in all it is meant to do...to give us new life. Maybe the church building needs to be empty for a while so that we can be the church as we are meant to be...to be out there, telling others about the good news of new life in a resurrected Christ. And not just tell them...but to show them what new life looks like. If we choose.
I think this Easter's celebration of Jesus' resurrection is a foretaste of a resurrected church. We are given an opportunity to scrape away the barnacles that have bogged the church down: to be like the world, to quibble over who's in and who's out, which worship styles are the best, screens or no screens, neglecting discipleship because we are 'too busy,' to half-heartedly reach out to the poor, to ignore the call to disciple others, to find security in our bank accounts instead of the Good Shepherd. If we choose.
Could this Easter be the clean slate you have always looked for?