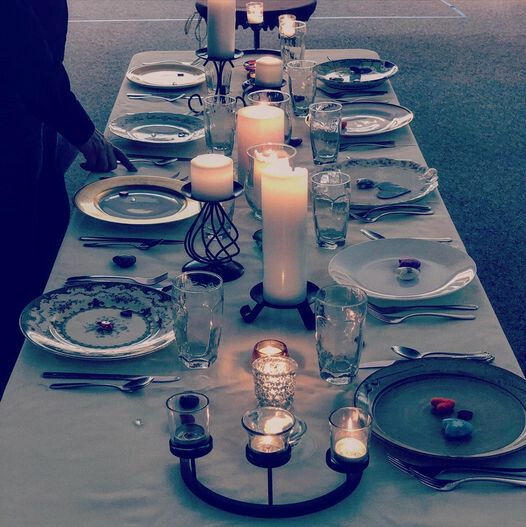 One Lord, One Faith, One Table- A Prayer for Unity
One Lord, One Faith, One Table. Those concerned about the future of the UMC surrounding the issue of human sexuality gathered last night for a worship service. We prayed, loved one another and remembered that there is room at God's table for all of us. This prayer was shared and written by Kristie Goodwin, church member.
Dear God,
Over a year ago we came together in prayer for unity in our church. We were able to express our pain and sadness, but we were also able to feel the support of our church family coming together to promote love and inclusion. We left feeling hopeful and inspired—ready to move forward. But then the pandemic hit…
The pandemic has left many of us lonely, anxious, afraid, and struggling with our purposes in life—unsure of where to go, what to do, how to live. The loss of our church home for so many months has led some of us to question if we want to go back. So many things have happened in the past year, that we feel overlooked and forgotten. We are questioning whether we want to keep struggling to make change in our church.
At the same time we have had some quiet time to breathe, time to think, time to grow. In our hearts, we know that you have been here with us all along, guiding us through, helping us to figure things out. As we emerge from the pandemic, reveal to us how to continue as a church and as a community. Make each of us new.
Help us to look deep inside our selves and our souls. Give us strength to keep standing up for ourselves and for our friends, to keep working for love and acceptance in our church.
Help all of us—ministers, staff and congregation—to look deep in our hearts and to find room for change. Remind us all that it's not too late—we can offer love and acceptance and lead by Jesus' example. Give us the ability to offer grace and to accept that people can change their hearts and their minds. God, tonight we pray again for unity, for a love for each other that is stronger than we can imagine. We pray for light and hope and peace.
Amen