ABOUT
No matter where you are on your faith journey, you are welcome here. Christ Church is a United Methodist congregation of about 3,500 in the heart of St. Matthews in Louisville, Kentucky. Our two additional campuses are located in West Louisville.
At Christ Church, we value transformation, acceptance, surrender and impact. We believe that experiencing God's love is the key to finding and living the kind of life God created us to live.

We are finding life, in God's love.
What to Expect
Church Service Times
Sanctuary 9 am & 11:15 am
Chapel at 10:05 am
Sunday School at 10:05 am
Music
We LOVE music at Christ Church. We are very blessed to have a chancel choir that is made up of over 100 volunteers. The choir stands at the front of the Sanctuary and they sing traditional hymns. Everyone is encouraged to sing along!
What to Wear
We want you to be comfortable when you attend church with us. What you will typically find at our Brownsboro Road campus ranges from Sunday best to casual.
Parking
Our parking lot has designated spaces for visitors near the front of the church. All entrances to the church are open on Sunday mornings, with the covered entrance (Entrance 1) being the main entrance into the church. We have parking attendants to help direct traffic. If you don't know where to go, please feel free to reach out!
Teaching Style
We use biblically-founded, topical sermons preached by our senior pastor, with several other pastors rotated throughout the year.
Children are always welcome in our church! Sunday school, Children's Worship, and childcare are also available. Click on the icon above for more information regarding Children services.
Special Needs
Children and adults with unique needs are welcome!
We strive to create an environment that is ability inclusive and empowers all individuals to be integrated and engaged at all levels of church participation.
Connect with christ church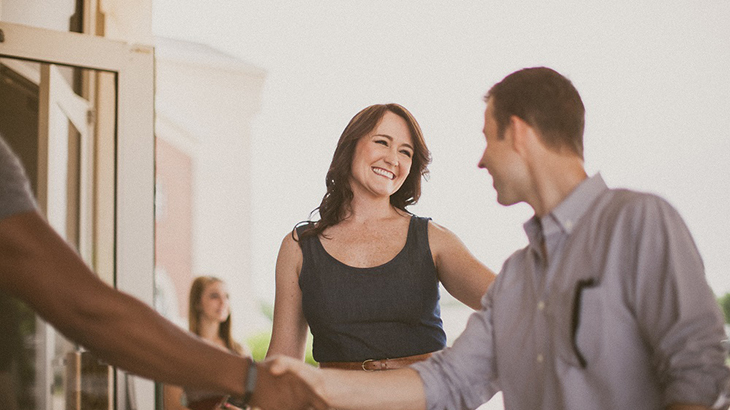 If you want to learn more about Christ Church, you are invited to Connect with Christ Church! This two-week series takes place as part of our Recharge Wednesdays. You will learn about how to get connected to the mission and ministries of the church. Click below for the schedule and to register.

Register
MEET OUR SUNDAY MORNING STAFF