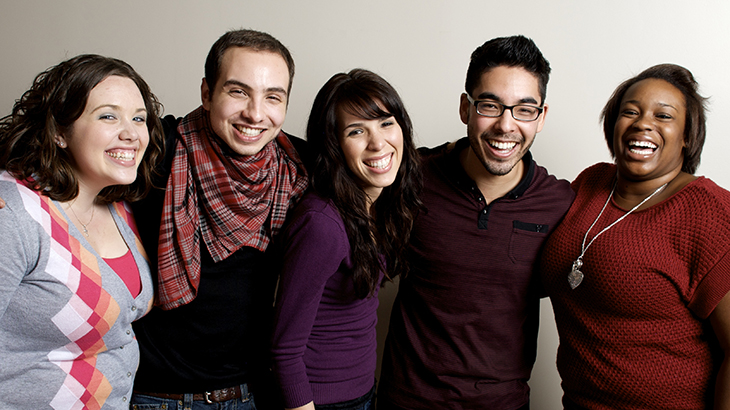 Associate Music Minister
Job Description:
Work with the Director of Music Ministries to facilitate the church's mission through music. Equip and empower the church's handbell ensembles to achieve excellence through thoughtfully chosen repertoire, musical expertise, and spiritual leadership. Foster our congregation's spiritual growth through organ playing that is engaging, polished, and sensitive. Collaborate with the rest of the music staff to build a loving and inclusive community of faith.
Candidates must have the following attributes and qualifications:
-Understands his/her ministry as a call to serve in the Christian church
-Excellent organ and piano playing skills and a thorough knowledge of hymnody
-Experience directing handbell ensembles of a variety of ages and experience levels
-Ability to recruit, educate, and inspire volunteer musicians
-Willingness to work in a positive, collaborative, and fast-paced musical environment
Additional desired qualifications:
-Bachelor's Degree in Music (Organ, Sacred Music, Music Ed., or comparable degree)
-Experience working in a local church
-Knowledge of United Methodist theology, worship practices, and appropriate use of music in a traditional worship setting
Position Information:
Job Title: Associate Director of Music Ministries
Salary: Dependent upon experience
Time Type: Full Time
Benefits: Full benefits, including medical, dental, life insurance, vacation, retirement
Deadline: August 14, 2020
Email submissions only. Please send the following documents in an email to
-Cover Letter
-Resume or CV
-Two organ performances in contrasting styles (audio file attachments, YouTube, or social media links)
-Ensemble conducting video (rehearsal setting preferred); not to exceed 10 minutes (video files, YouTube, or social media links)
About Christ Church United Methodist:
Christ Church is an exciting, 3600-member United Methodist congregation located in suburban Louisville. Through traditional worship, choral music, handbells, and instrumental ensembles, the music ministry seeks to facilitate the mission of Christ Church of "becoming living proof of God's love, one person at a time." Over 550 volunteers participate in music at Christ Church, ranging all ages and experience levels. Our organ is a 54-rank Letourneau, built in 2009. Our handbell ministry features seven choirs, a 5-octave set of Schulmerich handbells, two 3-octave sets, and a 7-octave set of chimes. For more information, visit www.ccum.net/music. Our organ specifications can be found at http://letourneauorgans.com/en/opus107.php.
Christ Church School- Assistant Teachers and Substitute Teachers
Position Description
Position Title: Assistant Teacher, Christ Church School
Summary of the position and its contribution to ministry: The Assistant Teacher is responsible for assisting the Lead Teacher in managing the classroom environment at Christ Church School, which teaches and inspires over 200 children ages six weeks through Kindergarten. He or she will promote a loving, nurturing and inclusive Christian community through daily interactions with staff and families while teaching lessons that meet the children's academic, emotional, social and spiritual needs.
The core responsibilities of the position and the areas in which success will primarily be evaluated are:
Assist with developmentally appropriate lessons in daily classes.
Create a comfortable and secure environment by setting clear limits, establishing routines and structure as well as addressing any behavior issues that arise.
Collaborate with the Lead Teacher to define assistant's roles and expectations in the classroom.
Assume the duties of the Lead Teacher in the absence of the Lead.
Model and encourage positive social skills.
Participate in staff trainings and development to create a staff community.
Complete the state required professional development hours and Growth Plan.
Maintain professional conduct, appearance and attitude.
The following attributes and qualifications are necessary for this role:
-Ability to work independently and as part of a team
-Demonstrates an understanding of child development in the teaching process
-Knowledge of a variety of effective teaching practices
-Ability to recognize individual student differences and make needed accommodations
-Effective time management and organizational skills
-Excellent communication skills to relate to coworkers and parents.
Primary Supervisor: Head of School, Christ Church School
Position Details: Full time position with benefits or part time position. School operating hours are 7:30 am – 5:30 pm
Education, Experience and Training:
Holds a degree in education/closely related field or
Minimum of five years experience in early childhood or
Such alternatives as the Head of School deems appropriate