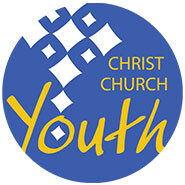 YOUTH
— Belonging. Believing. Becoming.
Our Youth Ministry is unique. Students ages 6th to 12th grade experience a God Centered Model for Spiritual Transformation. Through this, our students learn how to connect with God, one another, and within their own hearts. We strive to help each student find their place as we walk alongside them in their faith journey. Questions? Contact Youth Minister Chris Hughes,
This is my first Sunday attending Christ Church. Where do the youth meet?
Youth meet in the Youth Center, located inside Entrance 9 (back of the church).
What security is there for my child?
All youth check-in through our secure system located at the entrance of the Youth Center. All leaders and volunteers undergo background and reference checks as well as emergency and care training through our Safe Sanctuaries program.
What if my child has a disability?
Our leaders are trained to incorporate children of all abilities at every level of church involvement. We work with families to suit the needs of each child.
Youth Missions
Our Youth Group is carrying out the Church's vision of becoming living proof of God's love, one person at a time. This summer, our youth can participate in the One Voice Choir Tour Mission Trip (June 10 - 16 ), and Passport Mission Trip (June 27 - July 3).
Choir Tour Information and Registration- June 10 - 16
Join us for our annual choir tour as we sing, ring and serve through Tennessee and Alabama! We will spend time in Nashville, Birmingham, Montgomery and Gulf Shores, performing concerts and serving with great organizations like the Nashville Rescue Mission, Birmingham Community Food Bank and the Firehouse Shelter. Non-singers are welcome to attend!
Cost is $250
Passport Mission Trip Information and Registration- June 27 - July 3
Passport is a chance to discover how your gifts can have an impact on God's world. This week of fellowship, Bible study, worship, service and fun is open to all youth grades 6-12. We will join alongside 200 other youth from across the country at the beautiful campus of Greensboro College in Greensboro, NC.
Total cost is $300.
A non-refundable deposit of $100 saves your spot for this life-changing week!
Confirmation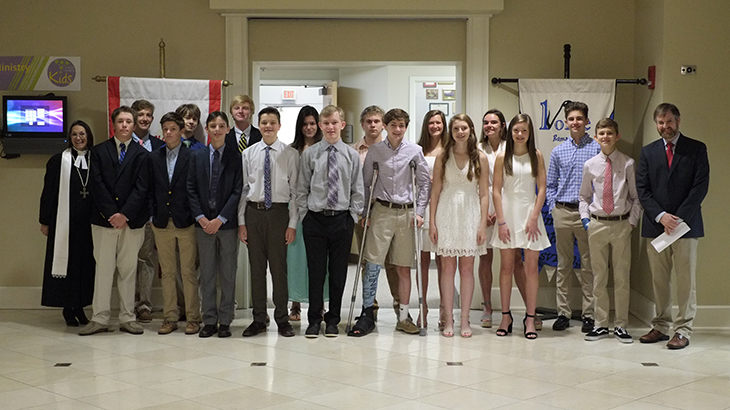 Confirmation is the time when our 8th graders affirm the vows that their parents made for them at their baptism. At the time of Confirmation they become full members of the United Methodist Church.
Listen and Learn Trip - March 13 - 15
Our 8th graders will take a trip to Alabama for a Civil Rights tour. Many students have said this trip transformed their thinking and belief in God.
Confirmation Rehearsal - April 18, 9:30 - 11:30 am
Our students will practice Confirmation. This includes procession and affirming their vows.
Confirmation - April 19, 11:15 am
Students will publicly reaffirm their vows to God. The Confirmands will be prayed for in front of the congregation and celebrate their journey.