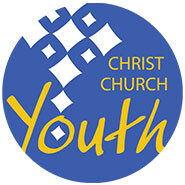 YOUTH
— Belonging. Believing. Becoming.
Our Youth Ministry is unique. Students ages 6th to 12th grade experience a God Centered Model for Spiritual Transformation. Through this, our students learn how to connect with God, one another, and within their own hearts. We strive to help each student find their place as we walk alongside them in their faith journey. Questions? Contact Youth Minister Chris Hughes,
Just Faith: Confronting Racism – Youth are invited to joins us for a space to understand and confront racism in our lives and in our world. We will hear from powerful speakers, read together and listen as we grapple with how we as Christians are called to respond. If you are interested, please sign up and share what times work for you here.
Service Opportunity – AdoptMeBluegrass is an animal rescue that is in need of homemade toys! They are very easy to make, just see this short instructional video for how to do it. You can pick up kits on Friday, June 26 from 12-3 or use your own supplies. We will collect them at church at the Main Door through July 26