Thomas Merton wisely said, "If you want a life of prayer, the way to get it is by praying."
At Christ Church, our Prayer Room is a sacred space, ready and waiting for us to gather and pray—as individuals, with friends, as families, and with small groups.
---
Come and see for yourself how Room 150B (behind the Parlor) has been transformed into a warm and welcoming place to meet with God. Everyone is welcome, anytime the church is open.
---
Prayer Team
Each week, several dozen Christ Church members receive an email with a list of prayer requests from our members, then faithfully lift up those requests to the Lord in prayer. If praying for others is a daily spiritual practice for you, we'd love to include you on our Prayer Team! Simply reach out to and let her know of your interest.
Prayer Requests
You'll find a board for posting public prayer requests, so our church community can pray for one another, and a box for placing your private prayer needs, so our pastoral staff can pray for you and those you care about. Take a moment to review the prayer board the next time you stop by.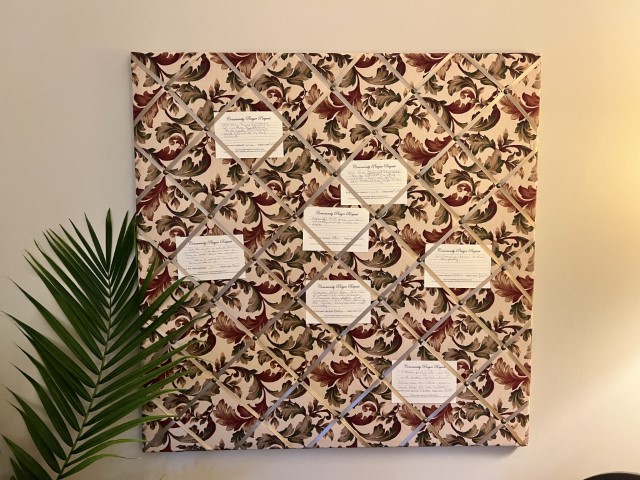 ---
Pray - Wherever You Are
Prayer Prompts
Every Tuesday morning, you can receive a short prompt by text or email, encouraging you to pray for a specific need. Sign up at ccum.net/prayerprompt.
---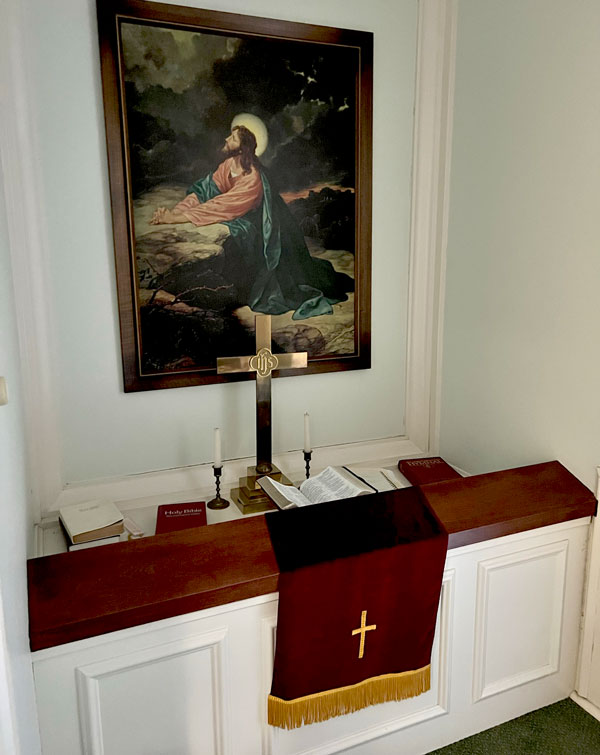 The small Prayer Room, next to the Chapel, is another option for those needing a quiet, more private place to pray.
---
We are eager to make prayer a priority at Christ Church, grateful for God's promise, "When you call upon me and come and pray to me, I will hear you." Jeremiah 29:12