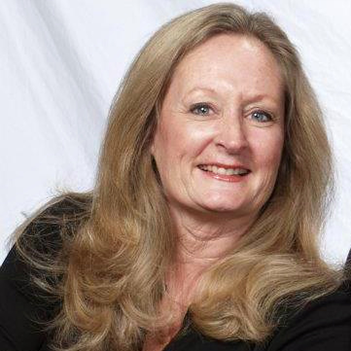 Bekki Livingston
Director of Women's Ministry
"Encourage one another and build each other up, just as in fact you are doing." 1 Thessalonians 5:11
From her current duties as Secretary of the Louisville Bicycle Club to years of serving in leadership roles in Kentucky District and State PTA to a decade of working at Golden View Elementary School in San Ramon as the Library/Media Coordinator, not to mention leading sizeable children's ministries for her previous church in California, Bekki Livingston pours her heart into everything she does.
A native of Jackson, Mississippi, Bekki is a graduate of the University of Mississippi with majors in English, Political Science, and Sociology. Before her daughter and son were born when Bekki was in her early forties, her previous jobs included VP Bank of America Private Banking in San Francisco, VP of Wachovia Bank in Winston-Salem, and Trust Office AVP at Union Bank in Baltimore.
Q: What did you want to be when you grew up?
A: When I was in third grade, I made my sisters "check out" books from my own library. That was also my last career before retiring: Children's Librarian!

Q: What moment of your life would you love to relive?
A: Our family reunion in the summer of 2009. It was the last time we were all together, just having fun. Many are no longer with us.
Q: If you could only read one book for the rest of your life (other than the Bible), what would it be, and why?
A: My daily devotional book, Streams in the Desert. It's my mother's copy with all her notes. It's an oldie, but a good one.

Q: Where do you see Women's Ministry at Christ Church in 5 years?
A: I see young women walking in the park pushing strollers, discussing their Bible Study, then afterwards joining for coffee and prayer. I see ongoing prayer meetings online for those who can't physically meet with others, and more connection among the generations represented in our church. I'm picturing women mentoring and connecting with one another through book clubs, craft gatherings, and exercise classes, and teams of women using their gifts to serve one another and our community. The walls of the church will not contain Women's Ministry—it will be everywhere and it will be contagious.