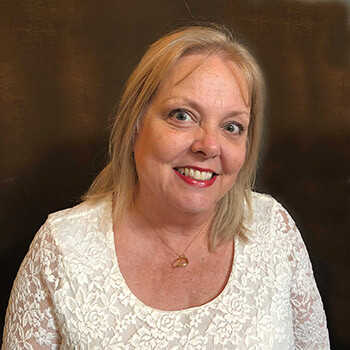 Michele Moody
Connections Leader
"For who is greater, the one who is at the table or the one who serves? Is it not the one who is at the table? But I am among you as one who serves." Luke 2:27
As a Property Manager, Michele Moody wears many hats. Here at Christ Church, she has multiple responsibilities as well. She has led a women's Bible study since 2012 and is a member of the SOLO Sunday morning class. Her passions include faith, family, and friendships. As an encourager who loves people, she is in her sweet spot serving as our Connections Leader.
Michele is married to David, is the mother of two grown sons, and the grandmother of two sweet grands. Michele loves to take people under her wing, including her "bonus" family.
Q: So, cat person or dog person?
A: Dog. I have a senior Boxer by the name of Xena.
Q: Name a book you've read more than once.
A: Redeeming Love by Francine Rivers.
Q: Describe your favorite meal, appetizer to dessert?
A: I'm not a picky eater. Salad, any kind entree, and something chocolate for dessert.
Q: Where do you see Women's Ministry at Christ Church in 5 years?
A: Growing in Christ, knowing God is in the midst of everything, leading and directing all who come into His house.