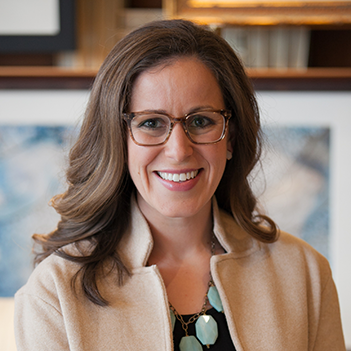 Taylor Amerman
Outreach Leader
"By this everyone will know that you are my disciples, if you love one another." John 13:35
Currently working as the Global Alcohol Responsibility Manager at Brown Foreman Corporation, Taylor Amerman has both an impressive resumé and a compassionate heart. She graduated Summa Cum Laude from U.K., earned an M.S. at the University of Nottingham in England, and will receive her M.B.A. from Duke University this December.
Leadership, travel, Bible study, and mentorship are some of Taylor's passions. She presently serves on several boards, so we are truly blessed to have her on our Women's Ministry Team.
Q: What was your first job?
A: Babysitter and soccer referee.
Q: What's your favorite thing to do during a snowstorm?
A: Drink hot chocolate!
Q: What items are currently on your bedside table?
A: Numerous chargers, books for school, and my Bible.
Q: Where do you see Women's Ministry at Christ Church in 5 years?
A: I see Christ Church women supporting, encouraging, listening, caring, and praying for one another. We'll continue to be opening doors, building disciples, and developing meaningful relationships both within and outside of our church.