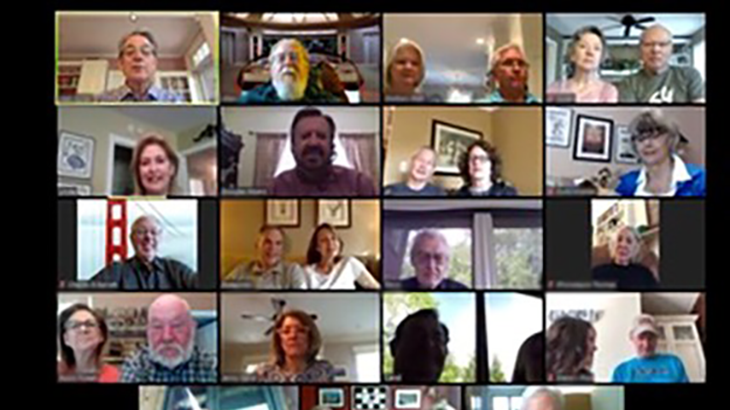 Every Sunday
,
10:00 AM - 10:30 AM
Online Sunday School "Live", 10-10:30 am
To join the video by computer, tablet or smart phone, click here.
To join by telephone audio only, dial (312) 626-6799 ID: 828 116 632
To listen by phone, dial (312) 626-6799 ID 828 116 632
Good Online Practices
With so many potential participants, we've put together a few "good practices" so everyone can connect and get the most out of it as possible.
1) Find the menu by running the mouse to the bottom of the screen.
2) Keep your mics muted (bottom left button). The host may already have all participants mics muted.
3) If you have a webcam, you can choose to turn it off (good news if you are just waking up!)
4) Turn on "chat." This will be the primary way you can communicate with the panelists.