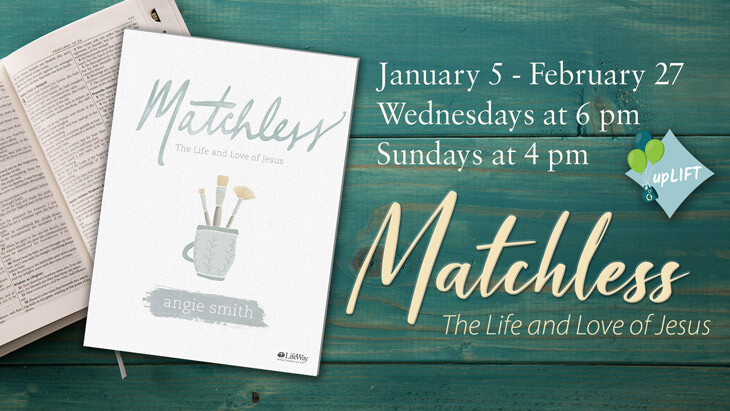 Every Wednesday, from 01/05/2022 to 02/23/2022
,
6:00 PM - 7:15 PM
Who is Jesus? Why did he come to Earth? How can I know him? Join us beginning in January for Matchless: The Life & Love of Jesus by the author of Seamless. We'll dive into these questions and more as we unfold the story of our matchless Savior—His mission, miracles, and message. Register at ccum.net/women. Childcare is available Wednesday evenings.
Please order the book before the first class so we can jump right in together! You can find copies at most major retailers, including here at Amazon. Please contact Shelah Woodruff with any questions: .