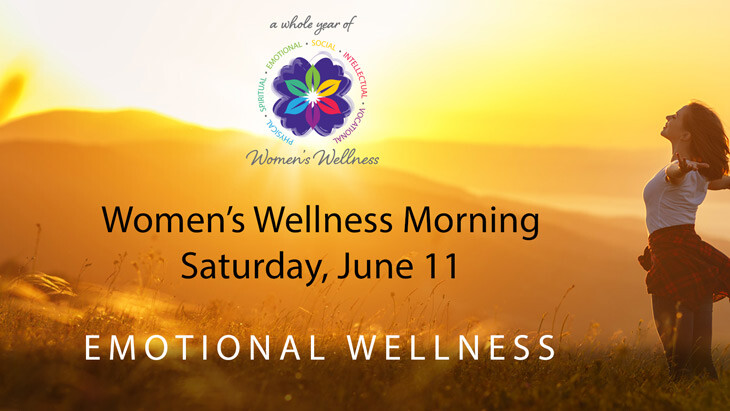 Saturday, June 11, 2022
,
10:30 AM - 12:00 PM
Join us for another fast-paced 90 minutes! Our Women's Ministry Team and invited guests will provide some much-needed encouragement, as together we explore the many facets of Emotional Wellness and enjoy delicious, healthy snacks. This event is open to all women 18+ and it's FREE!
Our morning will include:
Elevating Your Mood

with

Jenny Fishback

, a REFIT and REV+FLOW instructor, leading us in safe and simple movements any woman at any fitness level can do.

A Walk through Mary's Many Emotions

with Bekki Livingston, Director of Women's Ministry, demonstrating the timeless range of emotions women experience.

Emotional Wellness for Women

with our pastoral counselor, Jane Myers, LCSW, LMFT, offering wisdom and direction for women of all ages.

An Exercise in Honesty

, created by Shelah Woodruff and Liz Curtis Higgs, giving us an opportunity to express our emotions in a meaningful and creative way.
The first 50 women who sign up are guaranteed a spot.