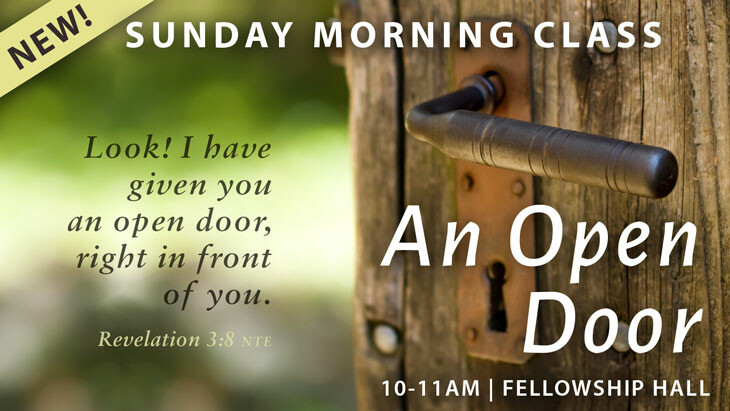 Every Sunday
,
10:00 AM - 11:00 AM
10 am | Fellowship Hall
People of all ages are invited to An Open Door, a new Sunday morning class at 10 am in Fellowship Hall, led by Liz Curtis Higgs, our Director of Spiritual Formation.
Maybe you've been visiting Christ Church, but haven't discovered a place to get plugged in. Or you've wanted to attend a Sunday morning class, but haven't found what you've been looking for. An Open Door is for you.
When you walk through An Open Door, you'll be greeted by live acoustic music, hot coffee, mini muffins, and a warm hello. After an opening prayer, Liz or another member of the Christ Church staff will teach a story from the Gospels, followed by informal discussion time around your table.
Each weekly teaching will stand alone, offering a relaxed approach, yet with substantive content. Come when you can, no pressure when you can't. Bring an open mind and an open heart to An Open Door. We can't wait to make you welcome!