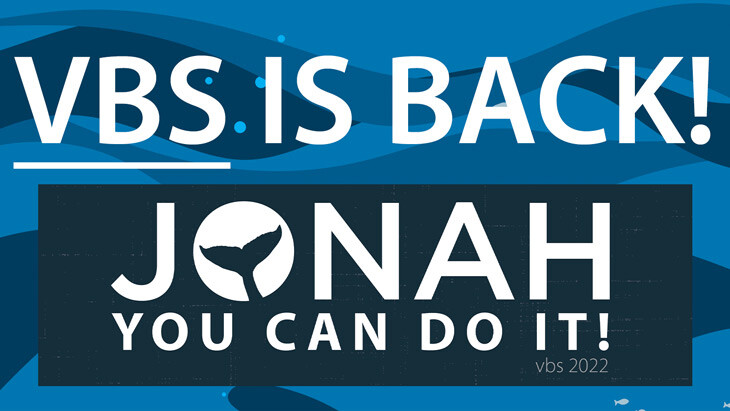 Daily, from 07/11/2022 to 07/14/2022
,
9:00 AM - 12:00 PM
Jonah, You Can Do It!
Children will experience the story of Jonah and the big fish. And along the way discover how to be themselves in the world!
Ages: 3 years – 5th Grade (Nursery will be provided for infants and toddlers of our volunteers)
Want to Volunteer? We need people of all ages (youth to adults) to volunteer to help with the children!