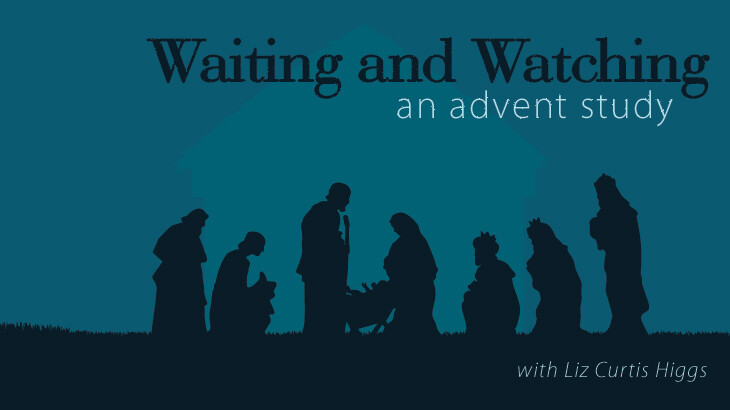 Every Monday, from 11/28/2022 to 12/19/2022
,
10:00 AM - 11:00 AM
Waiting and Watching: An Advent Study
Monday mornings 10–11am | November 28 – December 19 in Room 158
Monday evenings 7–8pm | November 28 – December 19 on Facebook LIVE
Taught by Liz Curtis Higgs
Spend this sacred season with the many characters of Christmas—Elizabeth and Zechariah, Mary and Joseph, the Shepherds and the Wise Men, Anna and Simeon—as they waited and watched, anticipated and celebrated the coming of the Messiah. We'll unwrap each verse with tender care and prepare our hearts and minds for the holy days ahead. Everyone is welcome to join this 4-week Advent study, offered each Monday, in person or on Zoom.