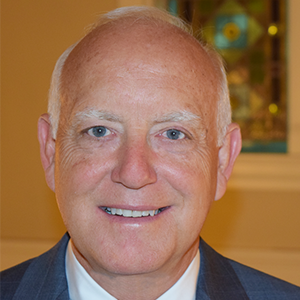 Dr. George Strunk
Senior Pastor
Office: 502-893-2201 x228
Dr. Strunk has been the Senior Pastor since 2001. Dr. Strunk attended the University of Kentucky for his undergraduate studies and Emory University for his Masters in Divinity and Doctoral programs.
In his role as Senior Pastor, Dr. Strunk preaches the majority of sermons and spiritually guides and supports the congregation and staff while challenging us to grow as people of God living out our mission of becoming living proof of God's love, one person at a time.
He has been married since 1979 to his wife, Pollyanna. He has three sons and one grandson. Dr. Strunk is an avid cyclist who has competed in several long distance bike races and tries to ride his bike each weekend. He is also a die hard UK fan!
"I am honored to be a part of a church that has such a rich history and bright future as we live out our mission together."