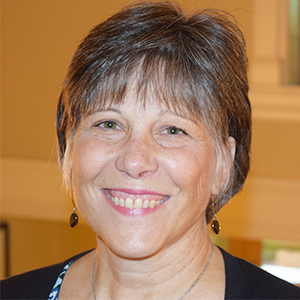 Jennie Weeks
Director of Adult Classes and Studies
Office: 502-893-2201 x234
Jennie has been around the church since 1979 when she was originally hired as Assistant Youth Director. In her role today, she develops pathways for adults to connect in classes and studies where meaningful relationships are established and adults are encouraged to grow deeper in their relationship with God.
She oversees the Sunday School Operations team, short-term studies, Dig-Deeper seminars and the Women's Ministry team.
Jennie loves to read and loves to engage in conversation with others about what she's reading. She loves books so much that she learned the art of bookbinding when she was in seminary. Now she binds and repairs books for fun.