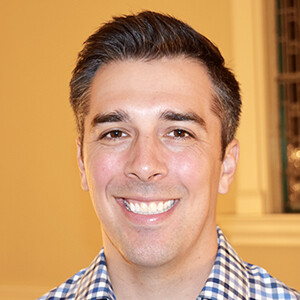 Chris Hughes
Youth Minister
Office: 502-893-2201 x261
Chris came on staff in 2017. In his role as youth minister, he walks alongside students from 6th-12th grade. He collaborates with and oversees Middle School and High School Faith Formation and Scouting Ministry.
He received his undergraduate degree from the University of Kentucky and his Masters of Divinity from Wake Forest School of Divinity. He has always wanted to make a difference in the lives of young people so working in youth ministry was a perfect fit.
"Fun fact: I pride myself on being an expert at Six Degrees of Kevin Bacon. Name an actor or actress and I can connect them to a movie with Kevin Bacon in six degrees or less."