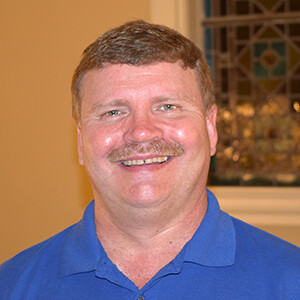 Mark Coile
Director of Connections
Office: 502-893-2201 x277
Mark has been a church member since 1990 and a staff member since 2017. He oversees our Hospitality Ministry and New Member programs. He also facilitates classes to help people find their unique giftedness and ideal areas for service. His mission is to connect people to joyful service in the church, the community, and the world beyond.
Mark met his wife in the church choir and they raised both their children at the church.
"I LOVE what I do! I want to multiply my impact in the Kingdom of God by helping to inspire and equip hundreds of others to discover and do the work that God has prepared in advance for them to do."