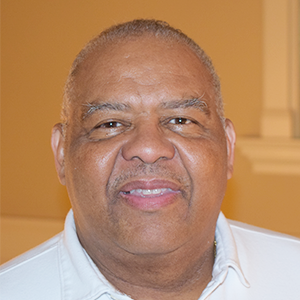 Michael Bolden
Assistant Director of Music Ministries
Office: 502-893-2201 x229
Michael has been a church and staff member since 1977. He and his wife Annie have four children and one grandchild.
Michael collaborates with the Director of Music Ministries in planning, rehearsal and direction. He is a frequent soloist at worship services, funerals and weddings. In his spare time he enjoys needlepoint and putting together model cars.
"I consider myself a people person. Working here allows me the opportunity to talk and work with people from all different walks of life and share the love of Christ with them."